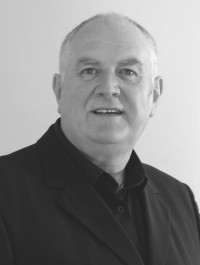 Therapist
Nigel has been practicing Hypnotherapy, N.L.P. (neuro linguistic programming), T.F.T. (thought field therapy) and even stage hypnosis for more than 30 years.
He is a very experienced and successful hypnotherapist as well as one of the UK's top comedy stage hypnotists. Performing under the stage name of 'Adam Night', this has taken him all over the world, both as a performer and because of his reputation, to successfully perform therapies even for celebrity clients.
Nigel has undergone many training programmes throughout the years, most notably studying with both Paul McKenna and Richard Bandler (the founder of N.L.P.).
Wikipedia
Definition of a Hypnotherapist
In 1973, Dr. John Kappas, Founder of the Hypnosis Motivation Institute, wrote and defined the profession of a hypnotherapist in the Federal Dictionary of Occupational Titles:
"Induces hypnotic state in client to increase motivation or alter behaviour patterns: Consults with client to determine nature of problem. Prepares client to enter hypnotic state by explaining how hypnosis works and what client will experience. Tests subject to determine degree of physical and emotional suggestibility. Induces hypnotic state in client, using individualised methods and techniques of hypnosis based on interpretation of test results and analysis of client's problem. May train client in self-hypnosis conditioning."